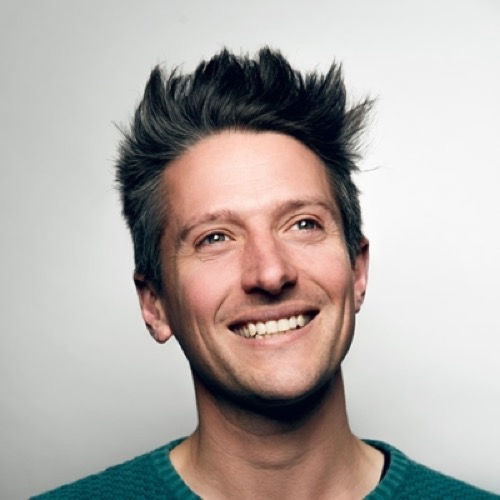 Expert, charming stand-up. 
Sunday Times
Stuart Goldsmith is an internationally award-winning comedian, writer, podcaster and host.
Stuart's stand-up career has seen him win several awards, including the Leicester Comedy Festival Award for Best New Show, and take seven solo stand-up shows to the Edinburgh Festival Fringe to date. He has performed at the Melbourne International Comedy Festival, the New Zealand International Comedy Festival and made multiple appearances at the prestigious, invitation-only Just For Laughs Festival in Montreal. In 2019, he performed stand-up on the TBS chat show Conan, in the US.
Stuart is a highly regarded corporate speaker, host and the creator of the hugely popular Resilience Presentation, a 45-minute business-focussed session which offers an 'alternative and fresh take on cultivating resilience.' (Polly Dean, HG Capital)
Stuart is also a talented interviewer and host of the internationally renowned podcast: The Comedian's Comedian. He has interviewed many of the comedy world's household names, including Jimmy Carr, Bo Burnham, Sarah Millican and James Acaster.
Awards
Leicester Comedy Festival Awards 2023: Best Show – Winner
British Podcast Awards 2019: Best Interview – Nominee
Leicester Comedy Fesitival Awards 2017: Best New Show – Winner
Amused Moose Edinburgh Comedy Awards 2015: Best Show – Nominee
Chortle Awards 2014: Internet Award for The Comedian's Comedian podcast – Nominee
Chortle Awards 2013: Internet Award for The Comedian's Comedian podcast – Nominee
New Zealand Comedy Festival 2013: Spirit of the Fringe Award – Winner
Chortle Awards 2012: Breakthrough Act Award – Nominee
Edinburgh Comedy Festival 2012: Malcolm Hardee Award – Winner
Leicester Comedy Festival 2011: Best Show Award – Nominee
Show Me The Funny (ITV) 2010: Semi-finalist
Credit
Stand Up Specials
Stuart Goldsmith: I Need You Alive (800 Pound Gorilla and Chambers Productions, 2023)
Television
The Stand-Up Show with Jon Dore (CTV, 2020)
Conan (TBS, 2019)
Melbourne International Comedy Festival Gala (ABC, 2017)
Rank The Prank (CBBC, 2016)
Russell Howard's Stand Up Central (Comedy Central, 2016)
The Dog Ate My Homework (CBBC, 2015)
Alan Davies: As Yet Untitled (Dave, 2015)
Radio & Podcasts 
The Comedian's Comedian Podcast (Host, ongoing)
Transplaining with Jordan Gray (2023)
Come to Daddy (2023)
Trusty Hogs (2023)
Chatabix (2023)
Comedy Club At Machynlleth (2022)
The Modern Mann Podcast (2022)
Legit Classics Podcast (2022)
The Recruitment Network Podcast (2022)
You're Dead To Me (BBC Sounds, 2019, 2021, 2022)
Dating Games Podcast (2021)
Dad Chat Podcast (2021)
Child Labour (Host, 2020)
Press
Quiet excellence…an intelligent, well-crafted act
★★★★ The Times (on Spoilers)

This cathartic and fun hour is well crafted to nudge anyone, wherever they are on their own sustainability journey, that little bit more in the hopeful direction.
★★★★★ Broadway World (on Spoilers)
A warm, hilarious hour that pokes fun at our hypocrisies, while suggesting genuine pathways for change
★★★★ Fest (on Spoilers)
It takes a lot to give [your act] a serious theme, and still make it extremely funny. Yet the gagsmith has achieved that in style… Stuart Goldsmith is a supreme storyteller with a great line in smart, well-thought out jokes, His timing is spot on.
★★★★★ The Reviews Hub (on Spoilers)
Professor Emeritus of Comedy 
Arthur Smith
A master of the form.
Independent
Expert, charming stand-up.
The Sunday Times 
Truly a comedy masterclass… Endlessly inventive. 
The List ★★★★
Yet further evidence of Goldsmith's enormous talent and indisputable mastery of the genre. 
The Wee Review ★★★★
…he infuses the material with a sly wit and and underplayed sharpness, not to mention eloquent writing.
…no wonder he's filled his room on a Monday evening; no one could dislike this.
This is smooth, smart and absorbing stand-up.
Chortle 
…it carries the slick professionalism of someone whose been master of their comedy voice for years.
Goldsmith is making the crucial leap from being a comedian's comedian to being everyone's comedian.
Edinburgh Festival Magazine ★★★★
Stuart Goldsmith is a polished comic. Leaving little room for error his style of storytelling is slick, cleverly constructed and thoughtful.
Broadway Baby  ★★★★
He's a confident commander of the stage, his open face and cheeky grin coaxing you very much onto his side.
The List ★★★★
Goldsmith emanates energy constantly.
He has a deep talent for keeping the audience's attention the whole time, slipping effortlessly from one routine into another and never losing a beat…He gets huge laughs.
The List
He's introspective and acutely self-aware, with an intensely friendly stage persona that's deeply sincere. His material is warm and life-affirming.
An Hour is a showcase of quietly perfect standup.
Edinburgh Festivals Magazine ★★★★★
His laid-back, but in control, style makes it look easy, though there's a choreography to both his words and deeds. There's a nice sign-off to his show that would have operated perfectly well without it, given the underplayed high quality of Goldsmith's various routines…but serves as a cherry on the top of a very satisfying cake.
Chortle ★★★★
Goldsmith is a hugely underrated comic, effortlessly confident and accomplished.
Fest ★★★★
A charming, expert stand-up.
Sunday Times
A supremely talented stand-up, with a wonderfully funny view of the world and an effortless charm.
Time Out
Consistently, dependably and utterly funny.
ThreeWeeks
Praise for The Comedian's Comedian Podcast
A brilliant insight into some of the best comedic minds in the country, endlessly educational and entertaining.
Chortle
Terrific in-depth interviews for the discerning comedy nerd.
The Times
Consistently entertaining and startlingly honest.
The Telegraph
For anyone with an interest in the craft of stand-up comedy, this is a dream come true.
Festival Journal
I can't recommend it enough – fascinating and inspirational.
Sarah Millican
Not just another wanker talking about comedy.
Greg Proops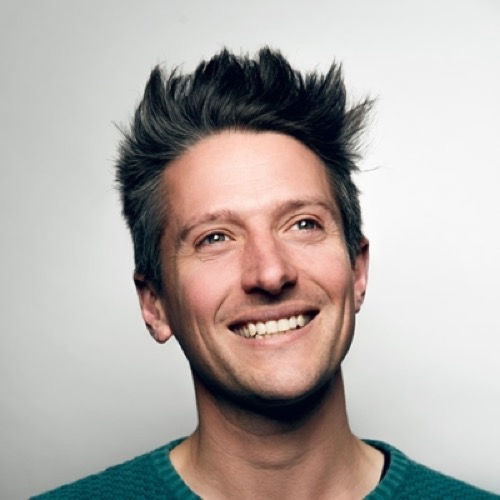 2023-08-07T15:21:39+00:00
Stuart Goldsmith
Stuart is terrified of the climate crisis, but no-one he knows ever mentions it, so it must be fine.
Hilarious, hopeful, and vaguely educational "expert stand-up" (Sunday Times). 
★★★★★ Independent 
Winner: Best Show, Leicester Comedy Festival 2023